Originally posted on April 9, 2016. Video back online.
Featuring Ray Kronenberg, Taylor Popham, Casey Wilson, Korey "Sneaky" Waikiki, Jeph Howard, Howie Bennett & Deniz Baethke.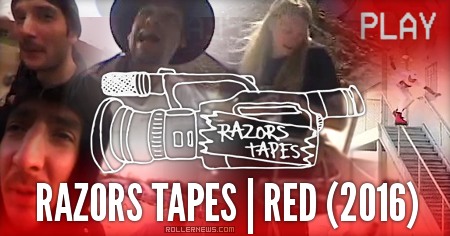 The bois received the reds and took to the streets of North Carolina. With the VX1000 swords in hard and the reds on their feet they hit everything old school session style.

Everyone getting a piece on everything! With new skates and high vibes everyone killed it! With more b-roll then you will know what to do with at the end this is a sure piece to add to the favorites.

Support Rollernews:
make your purchases on
Amazon via this link
. Thanks!
Tags: deniz baethke, howie bennett, jeph howard, ray kronenberg