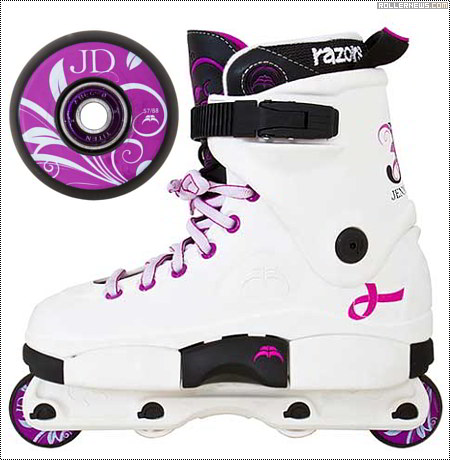 Breast Cancer Care
During the process of designing the skate, Jenna Downing suffered from a Breast Cancer scare and decided that she wanted to draw awareness to the dangers of Breast Cancer that affect women across the world.

This has been symbolised by having a pink ribbon on the side of the skate. However, Jenna didn't want to stop there as she has agreed to donate 100% of the profit she would make from this skate to Breast Cancer Care to help support their continued research.
Full Press Release: Jennadowning.com/pro-skate/.

Support Rollernews:
make your purchases on
Amazon via this link
. Thanks!
Tags: girls, jenna downing, razors