Pro Freestyle returns to celebrate action sports for the second time. After the first edition (The Hague, 2015) we are very excited to have Heerlen-Limburg as the first 2016 host city.

Expect a 4 day full action sports tournament both pro and amateur in Skateboard, BMX Park, BMX Street, BMX Flat, Scoot, Inline and MTB Park. – Profreestyle.nl.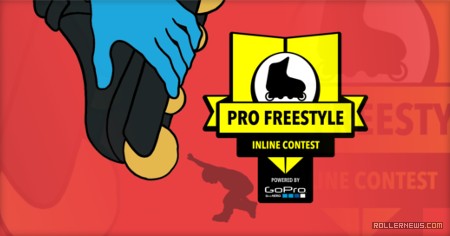 Pro and amateur tournament during the 2016 Pro Freestyle Heerlen-Limburg edition. Featuring Sem Croft, Jelle Briggeman, Jaro Frijn, Bobbi Spassov, Rodney van den Burg, Rik van Huik, Bob Scheer, Randy Zoller, Luca Gobbo, Davy Wouda, Levi van Rijn, Francis Ali, Joep van den Beuken, Blake Bird, Calvin van Vliet, Tristan Verbunt, Levi Wenders, Tom van Hemert, Fabio Limpens, Julian Bah & more.
Stream archives on Livestream.com.

Support Rollernews:
make your purchases on
Amazon via this link
. Thanks!