MontrealBlading.com 2015 Street Video, Pitcher, is a recollection of our journeys skating through NYC, Edmonton, and Montreal.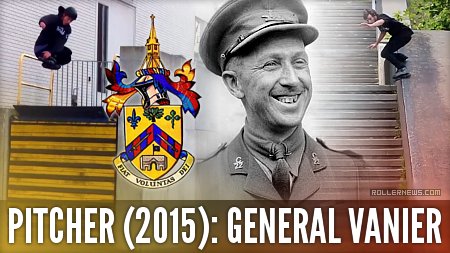 General Vanier montage: 3 major cities and a bunch of skaters. Blading through Montreal, Edmonton, and NYC.
Featuring Denis Raby, Greg Breger, Danny Beer, Vincent Romain, Jon Knipe, Kevin Lapierre & more.
Major-General Georges-Philéas Vanier was a Canadian soldier and diplomat who served as Governor General of Canada, the 19th since Canadian Confederation (Wikipedia).
Previously

Support Rollernews:
make your purchases on
Amazon via this link
. Thanks!
Tags: matt garrity, pitcher