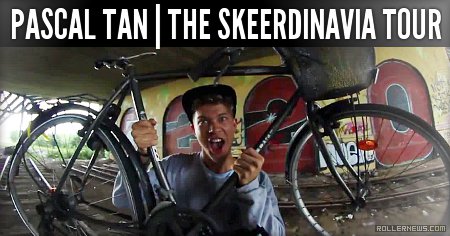 The Skeerdinavia Tour was everything you'd expect from a roadtrip. Crashing at people's places, getting tattooed, skate without sleeping, two weeks on the road not paying a dime for a sleeping place, ultimate freedom and crazy experiences. Shout outs to Frederik Andersson, Lea Cramer, Ralf Monnerup, Ivo Vegter, Thisissoul, Razors, Tjeu, Sjoerd, Levi, Thijs and all the others who made the trip a success!
Previously: The Freestyle Games (The Netherlands, 2015): Episode 2 with Sem Croft & Pascal Tan + Bonus: Edwin Wieringh.

Support Rollernews:
make your purchases on
Amazon via this link
. Thanks!
Tags: pascal tan, skeerdinavia tour 2015