May 5th, 2011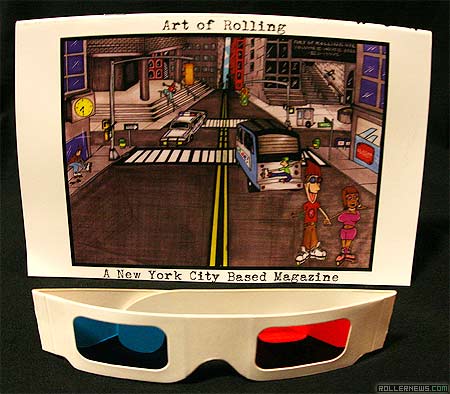 The newest Art of Rolling magazine provides 36 pages of New York City coverage along with 3D anaglyph glasses (aka traditional 3D glasses) to view all of the 3D content provided in the magazine!

Interviews include Carlos Montenegro, Jean-Yves Blondeau, and DJ Jen Mas along with a gadget review. You'll also see photos of your favorite skaters including Ramelle Knight, Victor Callendar, Franco Cammayo, Ryan Many, Daniel Chino Gomez, Anthony Soto, and more.
6 Bucks at Artofrollingmag.bigcartel.com.
Thanks AOR (forums).