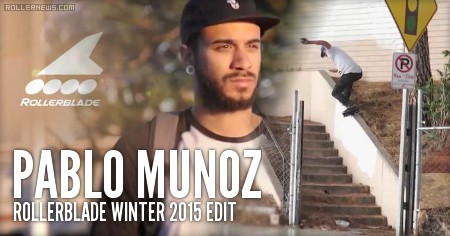 Pablo Munoz, Winter 2015 in Los Angeles California. Pablo is the newest street ripper from a long history of talented NYC skaters. Check out Pablo as he rips the amazing spots of Los Angeles, California.
Previously: Pablo Munoz: NYC Summer 2015, Rollerblade Edit.

Support Rollernews:
make your purchases on
Amazon via this link
. Thanks!
Tags: los angeles, pablo munoz