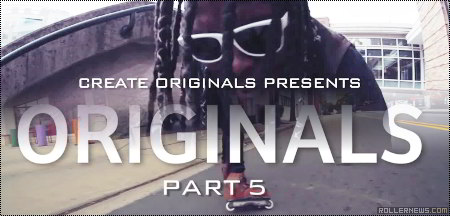 Create Originals presents an online team video series, Originals. The fifth edition in the series showcases Create pro team rider Montre Livingston, who is from the city of Charlotte North Carolina. Filmed during the Fall of 2013 in Boston MA & Charlotte NC.
Part IV: Alex Broskow, Part III: Austin Paz, Part II: John Bolino, Part I: Sean Kelso | Visit Createoriginals.com.

Support Rollernews:
make your purchases on
Amazon via this link
. Thanks!