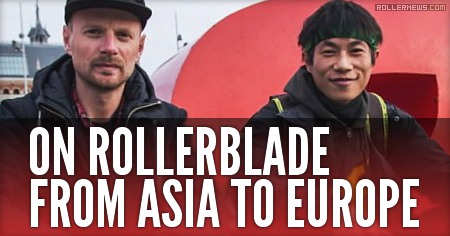 29-Year-old Yincai Luo from Chengdu China is travelling more than 10.000 KM on his Rollerblade skates. Yincai has done amazing trips in skates before: He skated from China to Tibet in 2011 and he skated from China to Nepal in 2014. It is easy to say he is no stranger to challenging travels on skates.

Sven Boekhorst spoke to Yincai in Amsterdam ; he had experienced some troubles along the way and needed some help. Of course Sven, who is familiar with travelling around the world on skates for Cityhopper, asked Yincai some questions.
Interview + Photos on Rollerblade.com.

Support Rollernews:
make your purchases on
Amazon via this link
. Thanks!
Tags: sven boekhorst