Velvet Couch | Welcome to the Family.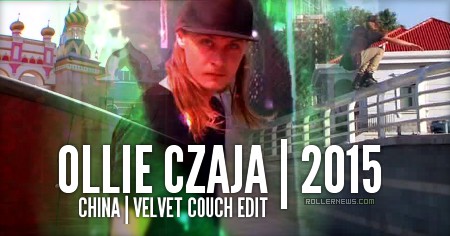 Spent 6 months living and working in a theme park in China. Filmed this section with my homie Rob Kellett over the course of 3 months between shows and days off, in the concrete jungle (and our home away from home) Tianjin, China. Hope y'all dig it! – Ollie Czaja.
Music: Built for This – RZA, Method Man Ft. Freddie Gibbs (Dj ZEL Remix).
Previously: Ollie Czaja: Lost Clips (2015) Edit.

Support Rollernews:
make your purchases on
Amazon via this link
. Thanks!
Tags: ollie czaja, robert kellett, velvet couch