FilthJuice.com coverage by Peter Drozdowski.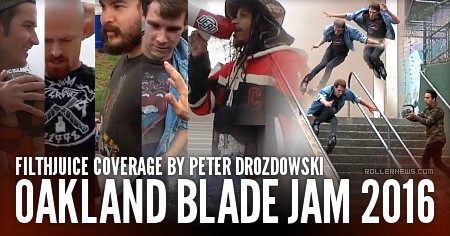 Featuring skating by: Derek Henderson, Sean Keane, Michael Braud, Gene Steagal, Danny Malm, Casey Bagozzi, Stephen Babcock, Victor Arias, Andy Johnson, Korey Waikiki, Cameron Talbott, Levi Sebastian and more…
Music by Skookum: Skookum – Lonesome Dreams, Skookum – In The Cold, Skookum – Home Grown Blues.

Support Rollernews:
make your purchases on
Amazon via this link
. Thanks!
Tags: casey bagozzi, derek henderson, filth juice, michael braud, oakland, oakland blade jam, peter drozdowski