Intro [0:0] – Alex Lopez [2:46].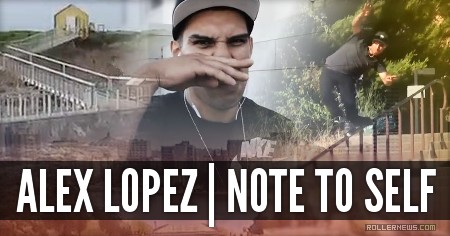 Note To Self, a Northern California's Bay Area video. Filmed and directed by Kirk Chiang and Kevon Thompson. Featuring sections of Alex Lopez, Brandon Chase, Kevon Thompson/ Kyle Ybarra, Stephen Babcock/ Shawn Oberg, Kirk Chiang, and Gene Steagall.
Previously: Brandon Chase: Note to Self Section (2016).

Support Rollernews:
make your purchases on
Amazon via this link
. Thanks!
Tags: california, note to self