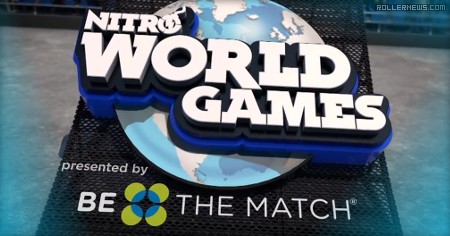 ONEblademag traveled to Salt Lake City to witness the inaugural Nitro World Games. Correspondent Drew Bachrach got backstage with the winners for these exclusive hot takes right after the event. Full article & photos on Oneblademag.com.
Nitro World Games 2016, More Media: Chris Haffey (Winning Run) | Best of Inline Best Tricks | Raw Clips by Erick Rodriguez | Wake Schepman Vlog | Shredweiser Edit.

Support Rollernews:
make your purchases on
Amazon via this link
. Thanks!