Tonight we joined forces to skate with our friend Marnix Haak (The Netherlands) who is not allowed to leave his street for 1 year as a project he started as a camera man/TV programme maker.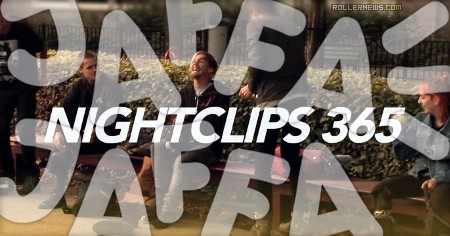 Luckily the street has 1 part with a few spots to skate. Every day Marnix makes a vlog of his life in the street called the Java straat in Amsterdam.
Skating by Pascal Tan, Marnix Haak, Jochem Esser, Russel Day, Kenny Owens, Levi van Rijn.
Like Marnix Haak's Facebook page and watch his daily vlogs (dutch only).

Support Rollernews:
make your purchases on
Amazon via this link
. Thanks!
Tags: cavin brinkman, marnix haak, netherlands