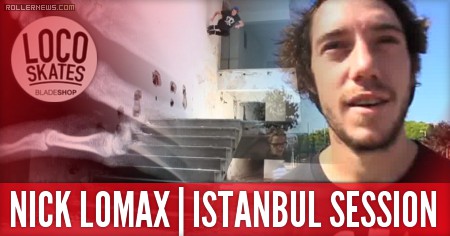 Nick Lomax was out in Istanbul (Turkey) recently and managed to film a day's session with the locals before being taken out by a brutal slam.
Filmed by Alphan Ecevit, Deniz Sinan Eroglu, Caner Kocyigit & Nick Lomax. Music: Dizzy Rascal – Couple of Stacks.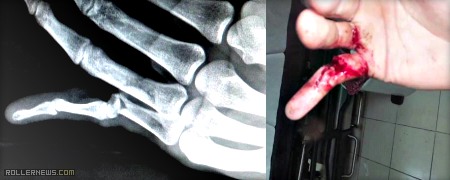 Article on Whatlurksinside.com
I caught up with good friend and local MCR/ Barcelona boysie, Nick Lomax for a quick 5 question interview all in good timing with the release of his latest Locoskates edit.

Nick was recently out in Istanbul and only managed to get 1 day's worth of session footage due to one of the knarliest slams I've ever seen! […] – Lemon Cake.
5 questions with Nick Lomax | Article on Whatlurksinside.com.

Support Rollernews:
make your purchases on
Amazon via this link
. Thanks!
Tags: istanbul, nick lomax, turkey