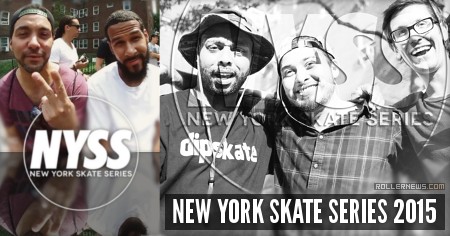 The New York Skate Series (NYSS) is a collaborative effort from local New York City rollerbladers to organize a series of competitions and events in NYC. The first competition under the NYSS was held Saturday July 25th at 12th street and Avenue D in Manhattan, New York.
Results
James Perez
Ramelle Knight
Alex Ryerson
Best Trick: Steven Sin.
Photo courtesy of Adonis Taylor.

Support Rollernews:
make your purchases on
Amazon via this link
. Thanks!