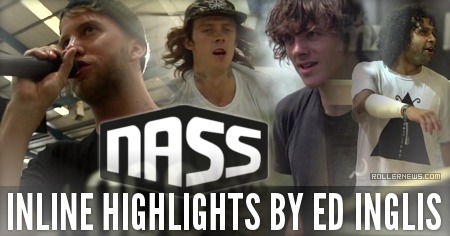 Highlights from all 3 rollerblading comps at this years NASS. Shot and carved up by Ed Inglis. 2nd camera by Gareth Morton.

Music: Phat Bollard – Millionaires, Royal – Cowboy Bebop, Jackie Wilson – Higher and Higher, People Under The Stairs – Get Drunk, Findlay – Off & On.

Support Rollernews:
make your purchases on
Amazon via this link
. Thanks!
Tags: ed inglis, kingdom mag, nass, nass 2015