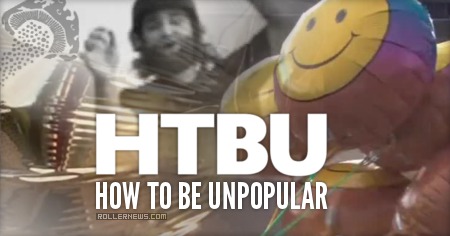 How to be Unpopular (HTBU) is a new video series. It's not going to be locked down by any type of skate or wheel size. This is the second one.

Although we've been skating at the old Kamloops skatepark for 20 years (and it's in very rough shape…) there's always new ways to use skates here. You just have to be open to novelty. Visit Mushroomblading.com.
Previously: Mushroom Blading: HTBU 1 | Aggressive Effort (2015).

Support Rollernews:
make your purchases on
Amazon via this link
. Thanks!
Tags: htbu, joey mcgarry, mushroom blading, todd mcinerney