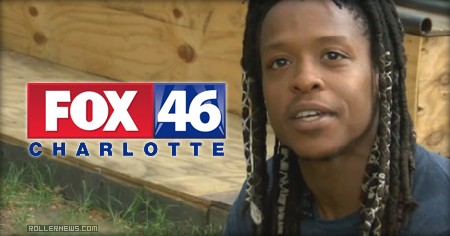 A Charlotte man has just placed third at an international rollerblading competition in Copenhagen, Denmark.

Montre Livingston (28-years old) placed in the Blade Days competition. Livingston is a professional rollerblader based out of Charlotte. He has a long list of sponsors that foot his bills and pay his living. Livingston travels the country and world on rollerbladers. […]
Article + Video on Fox46charlotte.com.

Support Rollernews:
make your purchases on
Amazon via this link
. Thanks!
Tags: charlotte, montre livingston