April 2011 Repost.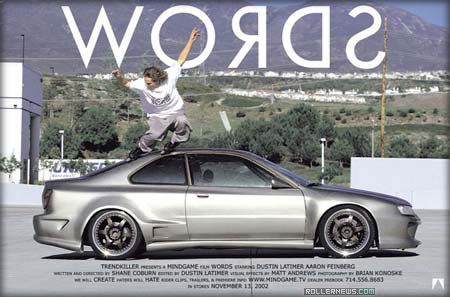 A follow up to what some will say is the best video ever made.

Edited by Dustin Latimer and Shane Coburn with visual effects from Matt Andrews, produced By Trendkiller / Mindgame.

Featuring Aaron Feinberg, Chris Farmer, Dustin Latimer.
Soundtrack courtesy of Rolling Videos.
Intro: The Stranglers – Peaches
Aaron Feinberg 1: The Beatles – I am The Walrus
Chris Farmer 1: Local H – Hands on The Bible
Friends: Bon Jovi – Wanted Dead or Alive
Dustin Latimer 1: Gorillaz – Sound Check
Credits: John Lennon – Mindgames
Chris Farmer 2: El-P – Delorean
Aaron Feinberg 2 Intro: The Stone Temple Pilots – Wet My Bed
Aaron Feinberg 2: Ours – Fallen Souls
Dustin Latimer 2: The Faint – Ballad of a Paralyzed Citizen
Crescendo: The String Quartet – Stairway to Heaven

Support Rollernews:
make your purchases on
Amazon via this link
. Thanks!
Tags: aaron feinberg, chris farmer, dustin latimer, full video, mindgame, shane coburn