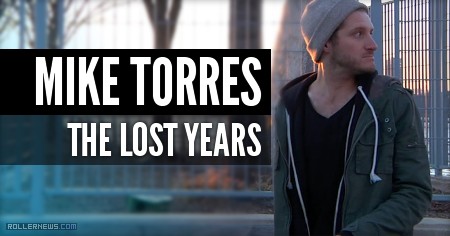 Filmed in 2014 and 2015, in nine cities with nine different skate setups. It was a confusing time.
MAIN CAMERA: David Dodge, Tim Adams. ADDITIONAL CAMERA: Leon Basin, Ian Copp, Jeremy Lister, Alex Karayannis, Jamie Olmstead, Hector Gonzales, Nate Hall, Kris Troyer, Bobby Reichel, Mike Welland, Justin Brasco, Andrew DiPaolo, Grant Hazelton, Joey Scannella, David Sizemore, Austin Paz, Augusto Castillo. LOCATIONS: Greenville, SC, New York, NY, Vancouver, BC, Charlotte, NC, Macon, GA, San Juan, PR, Boone, NC, Rochester, NY, Atlanta, GA. MUSIC: Hercules & Love Affair, Matthew Dear.

Support Rollernews:
make your purchases on
Amazon via this link
. Thanks!
Tags: mike torres