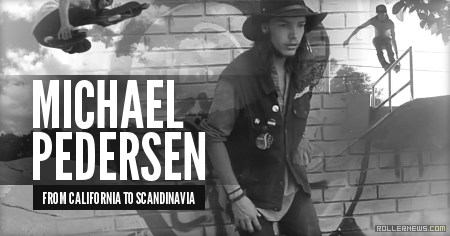 Rollerblading from California to Scandinavia with Michael Pedersen. A mashup edit from my travels in 2013.
Filmed by Frederik Andersson, Fritz Peitzner, Josh Glowicki, Gregory Preston, Liva Pastore, Emil Jorgensen, David Grant, Frederik Kofoed, Casper Cordua, Jonas Bodtker, Kent Gulbrandsen, Julius Josefsen, Kaspers Alkinsnis, Thomas Vegas, Richard Karlsson in Venice beach, Long beach, Los angeles, Jacksonville, Austin, Dallas, Petershead, Copenhagen, Eskilstuna, Ventspils, Resnow & Oslo.

Support Rollernews:
make your purchases on
Amazon via this link
. Thanks!
Tags: michael pedersen, scandinavia