A few weeks ago the UK rollerblading scene headed north to Manchester where Alex Burston was hosting his second annual MCR Street Jam.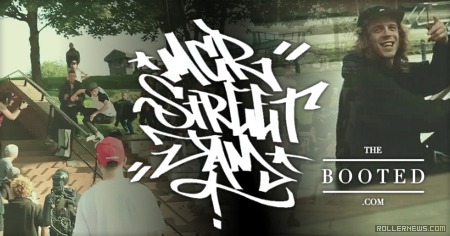 With bladers travelling from all over Europe and even the US this year's jam was always going to be a good one, and even the notorious British weather played ball. – The Booted.
Music: Scuba – Before (After).
Results
Yuri Botelho
Dave Mutschall
Dan Collins
Special prizes: Niko Salaman & James Keyte.

Support Rollernews:
make your purchases on
Amazon via this link
. Thanks!
Tags: mcr, mcr street jam, the booted