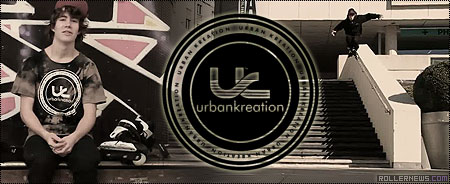 Most of the new generation forgot that rollerblading is about rolling in the first place, Maxime Genoud is definitely not one of them.

He's almost every day on his rollerblades and enjoy doing hammers as much as rolling down the streets.

I've known him for years and what I can say about him is that when it comes to compete and lay scary stunts is always there to push the limits further.

This edit was shot during a sunny day in his hometown, Lausanne by Geoffroy Dubreuil & Pierrick Dind ; edited by Geoffroy Dubreuil.
Songs: Black Angels – You On The Run & Young Men Dead.

Support Rollernews:
make your purchases on
Amazon via this link
. Thanks!