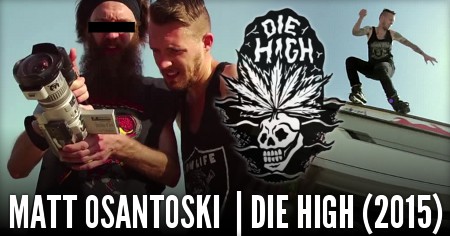 Matt Osantoski's part from the Haunted Wheel Co. VOD Die High. Filmed by Brad Oz, Ryan Cza, Al Dolega, Brian Weis, Randy Molina, and Don Bambrick. Chopped by Brad Oz.
Music: Mrs. Magician – There is no God.
Die High (2015): Matt Oz & Don Bambrick | Cody Lampman | Brian Weis | Mike Blair | Garret Mitschelen | Blue Collar Blade Tour | Homies | Trailer | Visit Hauntedwheelco.com.

Support Rollernews:
make your purchases on
Amazon via this link
. Thanks!