Matt Lyon: The Super Size McMatt Meal witxtra Section.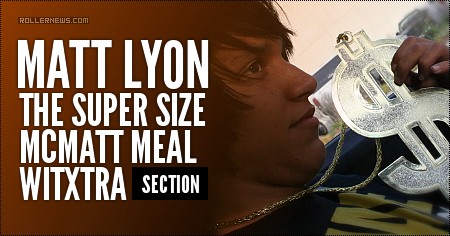 Matthew Lyon rollerskating for his new prettygoodFile. The haters out there mad at this boy cause he gets it on the reg!? Don't ate! Appreciate! Haha. – Hawke Trackler.

Support Rollernews:
make your purchases on
Amazon via this link
. Thanks!
Tags: hawke trackler, matt lyon