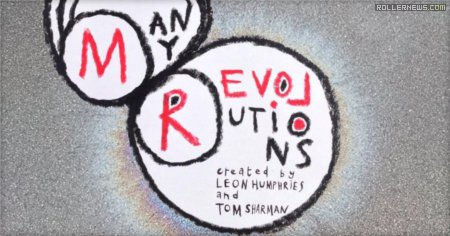 Many Revolutions is a feature length rollerblading film brought to you by Leon Humphries and Tom Sharman, based in and around London, UK. Here you'll see a condensed melee of action, colour and sound which we hope will ignite your imagination.

This film features our friends, most of who are residents of London. The viewer will also be treated to the talents of like-minded individuals, who travelled to visit us and skate together.
Coming early 2016 and available through VOD.

Support Rollernews:
make your purchases on
Amazon via this link
. Thanks!