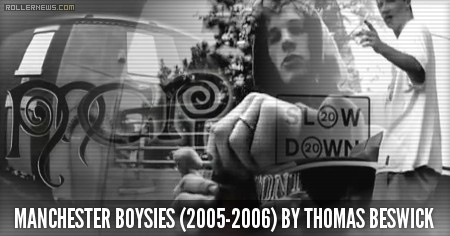 Check out some of Manchester's bladers around 10 years ago. Skaters include the likes of Thomas Beswick, Tez Murray, Frazer Watson, Scott Hallows, Nick Lomax, GMP, Thom Ashmore, Jay Whitley, Paul Crook, Alex Burston, Tom Penfound and Jimmy Law!

Some of these tricks are ridiculous, toe top acid's? Full cab TTP on Castlefield arena rail? AND THE REST! With footage from London, Liverpool, Manchester and greater. Some of these guys don't blade anymore, but we would love some clips of them for the MCR Video! Gotta love the Necro tune too! DIRTY! – Alex Burston.

Support Rollernews:
make your purchases on
Amazon via this link
. Thanks!
Tags: manchester, uk