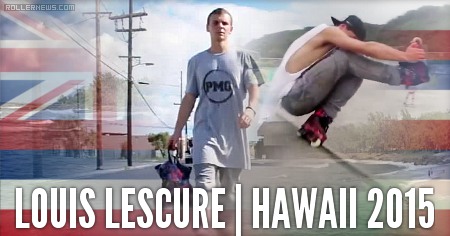 After calling my friends, plane ticket in hand, my skates in the other, I spent one month in Hawaii: beach, skating, surfing, chilling and fire spinnnig is what was waiting for me when i arrived. We hung out all over the island of Oahu. They showed me some of the most beautiful places in this paradise.
Filmed by Roxzi Bokolas & Jordan Taylor Serpentini. Edited by Louis Lescure.

Support Rollernews:
make your purchases on
Amazon via this link
. Thanks!
Tags: france, hawaii, louis lescure