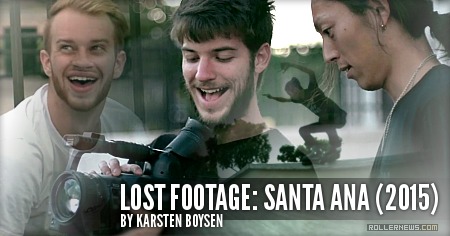 Before letting the dust settle on these clips, here is an edit of two sessions from november 2014, right after the Blading Cup happened in Santa Ana. – Karsten Boysen.
Featuring Alex Broskow, Soichiro Kanashima, Yuto Guto, Chris Smith, Dominic Bruce, David Sizemore (mainly with his camera shooting for the first Shangri La piece).

Support Rollernews:
make your purchases on
Amazon via this link
. Thanks!
Tags: chris smith, david sizemore, karsten boysen, santa ana, soichiro kanashima