Levi van Rijn's Skeerdinavia Tour Profile, featuring the little rippers Martin Danning & Axel Bihagen!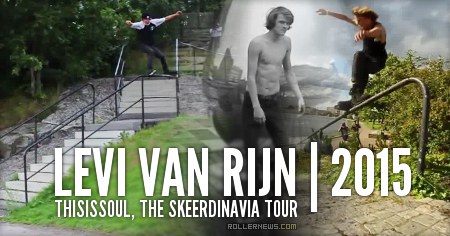 The Skeerdinavia Tour was everything you'd expect from a roadtrip. Crashing at people's places, getting tattooed, skate without sleeping, two weeks on the road not paying a dime for a sleeping place, ultimate freedom and crazy experiences.
Previously: Pascal Tan: Thisissoul, The Skeerdinavia Tour (2015).

Support Rollernews:
make your purchases on
Amazon via this link
. Thanks!