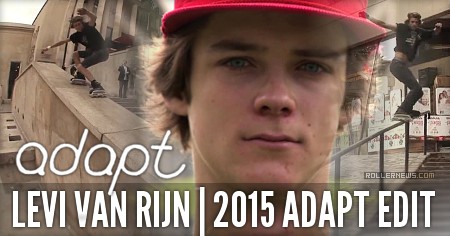 Levi van Rijn and Cavin le Macon have been filming together for the past few months. After an initial "get to know each other's style" phase they are now working on a full length profile.

This is a teaser edit made out of the clips from that initial phase and we are eager to see what they will come up with for the full length profile.
Previously: Levi van Rijn (The Netherlands): Adapt 2015 Edit.

Support Rollernews:
make your purchases on
Amazon via this link
. Thanks!
Tags: cavin le macon, levi van rijn