An unplanned slice of pie. I had a bunch of footage of Leon Humphries that had no end direction. Leon hit me up and asked to use it for a deal dedicated to one of his awesome sponsors, Loco skates skate shop.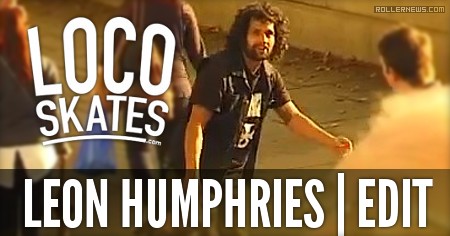 This is some of the last footage that Leon was riding for SSM. And also some of the new footage since riding a pair of Valo M12s. Consider this the calm before the storm. #SOBER is coming real soon. – Jon Lee.
Thanks to Ian Gallais & Jake Eley for the titles. 2nd angle help by Alex Burston.

Support Rollernews:
make your purchases on
Amazon via this link
. Thanks!
Tags: jon lee, leon humphries