Lemon has recently been through a tough recovery from a ripped PCL ligament. In July 2014, she took a harsh and unexpected fall at recently deceased Bones skatepark.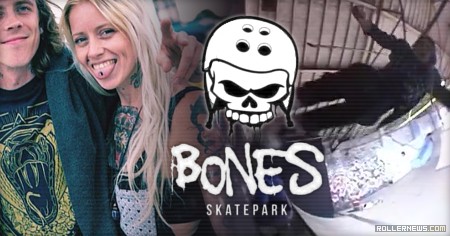 That fall should have taken her out for a good year if not longer. Knowing Laura you will know she has strong determination and is a fast recoverer. She was back on the blades in just under 6 months and is still busting out the tricks she has always been able to do and more. RIP Bones skatepark.
Keep on it Lemon ed! Filmed by Alex Burston and Karl Garland. Edited by Alex Burston.
Visit Whatlurksinside.com.

Support Rollernews:
make your purchases on
Amazon via this link
. Thanks!
Tags: bones skatepark, girls, laura hemming, uk