August 2015.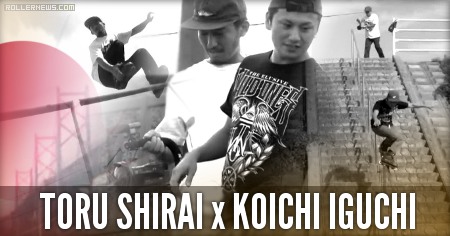 Music: Calm feat. Spiritual African Nova – Introducing The Shadow of The Earth, Blackly – R DUB, OliveOil – GoodLife 4You.
Previously: Soichiro Kanashima, Toru Shirai, Koichi Iguchi, Yuto Goto & Eiji Sakihara: OKAYAMADA | September 2015.

Support Rollernews:
make your purchases on
Amazon via this link
. Thanks!
Tags: best-of, japan, koichi iguchi, toru shirai