Additional Filming: Austin "Foogie" Bartels, Russell Day, & Erick Rodriguez.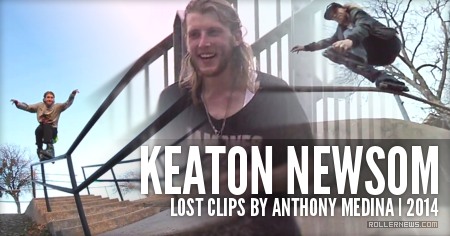 Keaton Newsom and I planned on making a full edit last year but when I went to Europe things kinda fell through and he ended up joining Xsjado by the time I got back. These are the last clips he got in Valos and ended up kinda getting lost in the switch. Here's a little edit of what we had. – Anthony Medina.
Music: The Sound Barrier – Hey Hey.
Previously: Keaton Newsom: Xsjado Edit (2015) by Kristian Payne.

Support Rollernews:
make your purchases on
Amazon via this link
. Thanks!
Tags: anthony medina, keaton newsom