Jbarr has been my greatest of homies for a long, long, time now. This edit started off as a VHS/GL 2 edit, but the equipment kept falling apart, and it was the dead of winter.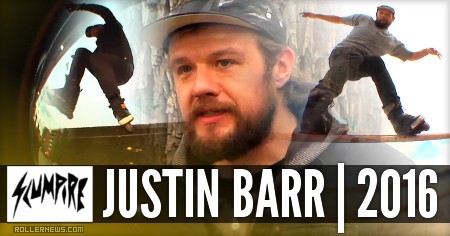 So once it got nice of enough to skate we decided to equip ourselves with the HVX and hit the streets. This is easily some of Jbarr's best footage and he shows no signs of stopping.

Congrats man, we all knew you could do it. Once again you have managed to impress all your boyz. – Ian Walker.
VHS/GL2: Howie Bennett. Visit Scumpire.com.

Support Rollernews:
make your purchases on
Amazon via this link
. Thanks!
Tags: ian walker, justin barr, scumpire