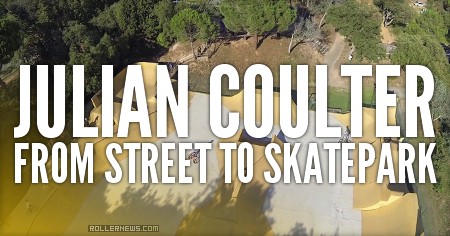 Ever since I started skating back in the day, I've always considered myself a street skater. This is the story of how I rediscovered the joy of skateparks. – Julian Coulter.
Filmed by Natasha Ermakova at skateparks in Spain, France and Andorra. Edited by Julian Coulter & Natasha Ermakova. Additional footage provided by Club Eurocamp, Stephanie Richer, Alex Forquet & Jeremy Melique

Support Rollernews:
make your purchases on
Amazon via this link
. Thanks!
Tags: julian coulter