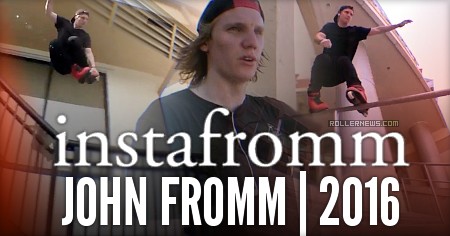 Not everyone has instagram so I decided to make a little section of my instagram footage throughout my 2016. There's a few that I didn't put on insta, so enjoy a few surprises ;) – Jon Fromm.
A special thank you to everyone who helped me with these clips. Camera: Kazu Mori, Sam DeAngelis, Russell Day, George Holmquist, Ryan "Buck" Strauss", Ivan Higgins, and Brandon Anderson. Locations: Miami, FL – Atlanta, GA – Tehachapi, CA – San Diego, CA – Tokyo, Japan – Cali, Colombia. Music: Modern Space – Pen to Paper.

Support Rollernews:
make your purchases on
Amazon via this link
. Thanks!
Tags: jon fromm