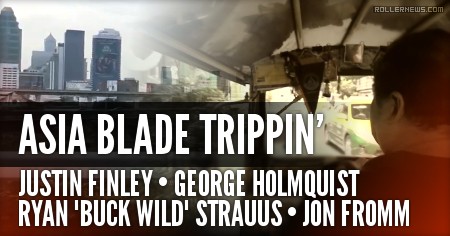 4 Friends, 2 Countries, 30+ Hours on Planes and one hell of journey. Featuring Justin Finley, George Holmquist, Ryan "Buck Wild" Strauss & Jon Fromm.
Music: Creedance Clearwater Revival – Fortunate Son, Pomegranates – Late Night Television, Wild Nothing – Shadow.

Support Rollernews:
make your purchases on
Amazon via this link
. Thanks!
Tags: jon fromm