Edited by Devan Stewart, Friends You Can Eat is featuring sections on Taylor Monnig, Xathan Stewart, Britt Myslikinski, Jonathan Rebert, Jon Bolino, Kenny Scherf, Devan Stewart and features other dudes like Luke Kimberly, Eric Gentile, Alec Gentile and other AZ bladers. 2011 Repost (via).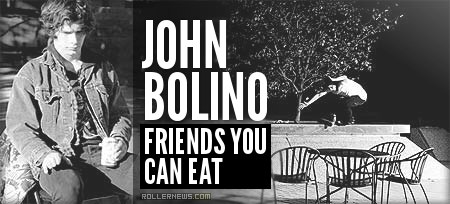 Photo (right): Believeinone.com.
[Bonus] Friends you can eat: Trailer + Full Video

Trailer
Intro
Britt Myslinski
Xathan Stewart
Montage
Jonathan Rebert
Weekend warriors section
Devan Stewart
Taylor Monnig

Support Rollernews:
make your purchases on
Amazon via this link
. Thanks!
Tags: full video, jon jon bolino