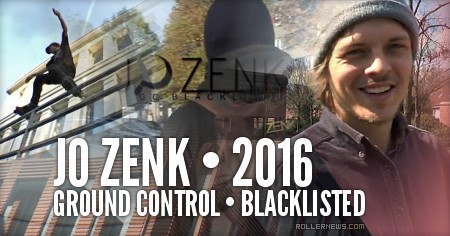 We are excited and honored to announce Jo Zenk as our new rider for the BLACKLISTED. Over the past few years Jo has been a surging force in the German scene, steady climbing the ranks and producing some truly inspiring content. Blading is that much better because of individuals like yourself. Keep skating and creating, Jo. Welcome to the team. – Ground Control.

Filmed by Deniz Baethke & Daniel Enin. Directed & edited by Jo Zenk. Music: Goat – gathering of ancient tribes.

Support Rollernews:
make your purchases on
Amazon via this link
. Thanks!
Tags: germany, ground control, jo zenk