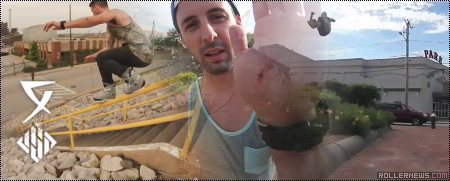 The majority of this section was shot throughout the past couple of months in Rhode Island, along with some leftover footage while blading down in Maryland.
Filmed by Dave Hartnett, Nick Pisciotta, Eric Dalnas & John Williams.
Previously: Jeff Dalnas, 2013 Profile by Nick Pisciotta.

Support Rollernews:
make your purchases on
Amazon via this link
. Thanks!
Tags: jeff dalnas