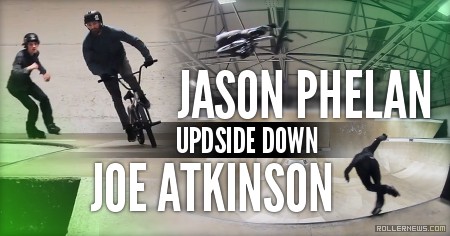 It's not every day you see a BMX and Skater skate together doing lines in a bowl. Jason phelan and Joe Atkinson flowing Unit 23's amazing bowl to Diana Ross – Upside Down (Best Extreme Freestyle) mix.
Previously: Joe Atkinson: San Diego Bowl Edit (2016).

Support Rollernews:
make your purchases on
Amazon via this link
. Thanks!
Tags: joe atkinson, unit 23