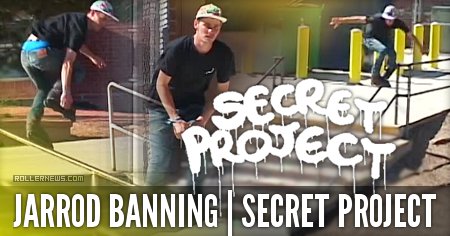 Geoff Phillip was nice enough to send me my clips from Secret Project, some used and some unused, and I put this little remix section together over the weekend. I hope you enjoy it, and purchase Geoff's video! – Jarrod Banning.
Previously: Jarrod Banning: Ground Control, Watchlist 13 (2014).

Support Rollernews:
make your purchases on
Amazon via this link
. Thanks!
Tags: jarrod banning, secret project