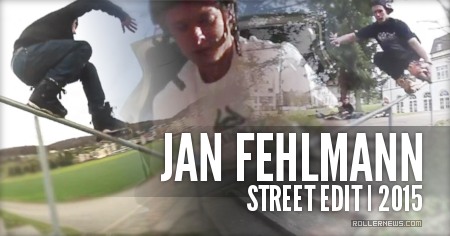 This year was not a good start for me. I had a few accidents and now I'm hurt again. My knee was cut and sewn. I'm going to share now my recent clips with you and hope you enjoy it! – Jan Fehlmann.
Filmed by Adrian Deck, Benjamin Wehrli, Bernhard Jan Fehr, Christian Paetsch, Claudio Bohli, Luca Walther, Robin Meyer, Siljan Sussmann & more.
Previously: Jan Fehlmann (Switzerland): 2014 Street Edit.

Support Rollernews:
make your purchases on
Amazon via this link
. Thanks!
Tags: jan fehlmann, switzerland