One week in Montpellier filmed by Jan Fehlmann & Mery Munoz. This video is just a little view of our great time at the FISE World Montpellier 2016.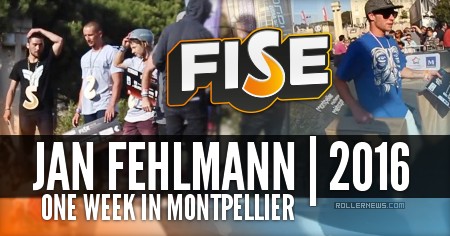 Riders: Antony Pottier, Till Zimmer, Jan Fehlmann, Julien Lemoine, Stephane Torres, Diego Guilloud, Stephane Alfano, Roman Abrate, Julien Cudot & co: Mael Huguelet, Pierrot Le Fou, Gilles Maire, Stephan De Freitas, Jacob Camus-Laguigne Neveu, Cyril Clemencon, Blake Bird, Joey Egan, Tomek Przybylik, Luca Walther, Martin Barrau & Bastien Baelde.
Music: Summer- Free Edm Beat, Conty – Montee.

Support Rollernews:
make your purchases on
Amazon via this link
. Thanks!
Tags: fise, fise world montpellier, fise world montpellier 2016, jan fehlmann