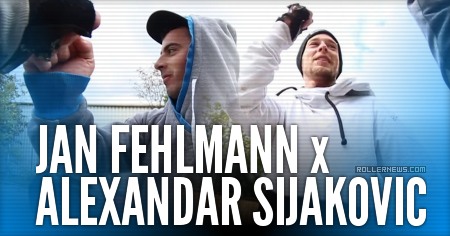 Alexandar Sijakovic & Jan Fehlmann warm-up session at the backyard skatepark of the Razors House, the morning before the Razors Street Comp in Nuremberg (Germany). Filmed by Alexandar Sijakovic, Jan Fehlmann & Luca Walther.
Music: DJ Lexxmatiq & Monkey Madness – Rock n Roll (Youtube).

Support Rollernews:
make your purchases on
Amazon via this link
. Thanks!
Tags: alexandar sijakovic, germany, jan fehlmann