Jan Ebbert visiting Guillaume le Gentil in Bordeaux (France).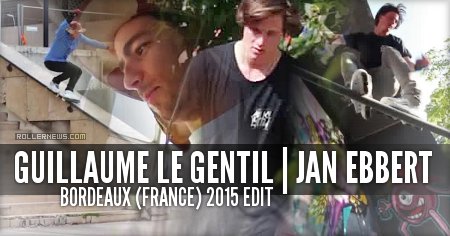 Bordeaux is well known for its fine wine. But after watching this video, it is also now for this session of Jan Ebbert and Guillaume le Gentil. The 2 stylists on skates show some proper moves in the city where Guillaume originates from. We can only say one thing: Bon, tres Bon!
Previously

Support Rollernews:
make your purchases on
Amazon via this link
. Thanks!
Tags: bordeaux, france, guillaume le gentil, jan ebbert