Bladelife XCCV Israel 2016. Here are some shots from the good times and great sessions we had Israel. Featuring the XCCV crew who took me in, like i was one of there own! – Francis Ali.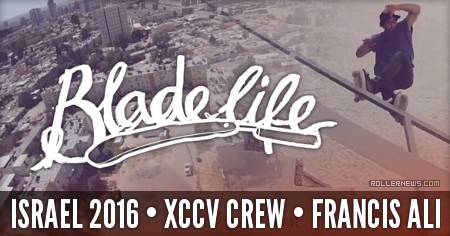 Featuring Bobi Spassov, Omri Baum, Francis Ali, Yair Viner, Daniel Deitch, Anton Yehuda, Yair Livne & Max Kochelev. Filmed by Omri Baum, Bobi Spassov & Francis Ali.

Support Rollernews:
make your purchases on
Amazon via this link
. Thanks!
Tags: francis ali, israel, xccv, yair viner